September 29, 2021, Aliso Viejo, CA. Octane, Southern California's leading accelerator announced today the top 8 LaunchPad companies that will be presenting at MedTech Innovation Forum- Healthcare. Advanced. LaunchPad ranks in the top 5 of the nation's Small Business Development Centers (SBDC). These companies were selected from the dozens of applications received to pitch at the forum that will be held October 28-29 at AV Irvine in Irvine, CA.
LaunchPad Presenting Companies: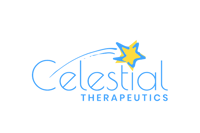 Celestial Therapeutics- Celestial is developing groundbreaking therapeutics to treat, prevent and cure infectious diseases and inflammatory conditions. Celestial's mission is to cure common cold, prevent pandemics, save lives, reduce healthcare costs and address unmet medical needs for millions of sufferers worldwide. Founded in 2019, Celestial has rapidly built a diverse portfolio based on innovative innate immunity platform technologies. Celestial's lead therapeutic, CT-02 is a first-in-class of a new class of broad spectrum anti-infective/anti-inflammatory drugs initially being developed for the treatment of Respiratory Syncytial Virus and Allergic Asthma. Celestial team consists of industry veterans and prominent academicians with a proven track record.
Presenter: Ajay Gupta
---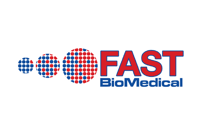 FAST BioMedical- FAST BioMedical is a privately held company based in Indianapolis developing late clinical-stage medical technology with the aim of improving the treatment of heart failure and related diseases. The company's globally patented technology is designed to be the first to directly measure volume status and kidney function in a clinically actionable way, which has the potential for significant impact on the treatment of patients with heart failure, cardiorenal syndrome, sepsis, and acute kidney injury (AKI). FAST BioMedical has completed four human trials in Europe and the United States.
Presenter: Joseph Muldoon
---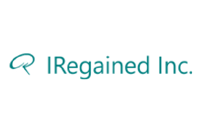 IRegained Inc.- IRegained is a digital neurotherapeutics (DTx) company that has developed a scientifically proven, smart, in-home digital rehabilitation system to rewire the brain through the power of neuroplasticity, empowering stroke and traumatic brain injury survivors to reclaim unassisted use of their hands- it's The MyHand™ System.
Presenter: Joel Liederman
---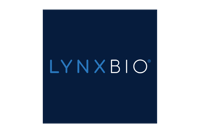 Lynx Biosciences- Lynx Biosciences™, Inc. (LynxBio ) is a clinical-stage biotechnology company combining physiologically relevant suspension cell co-culture assays, automated microfluidics, and deep learning analytics with the goal of rapidly advancing drug candidates in oncology and bringing personalized cancer treatments to patients.
Presenter: Chorom Pak
---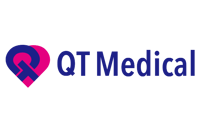 QT Medical- QT medical has a portable 12 lead ECG that is as accurate as the Philips in center console but can be used by an untrained person in a home or other remote setting. 12 lead ECG is superior to other single lead offerings used for remote ECG in terms of accuracy and diagnostic capability. This company has been through Launch Pad in the past (just before the pandemic shut down) and we have seen them just recently to try to boil down their long pitch to 10 minutes. This company has much traction to date in CA State Prisons, with CROs, with home patients, with airlines, the cruise industry etc. They are seeking a $15M B round at this time for expansion of both their product offering and services.
Presenter: Ruey Kang Chang
---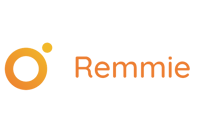 Remmie, Inc.- Remmie, Inc is a Delaware C-Corp founded in July 2018 and based in Seattle, WA. Remmie is the first platform that allows users especially parents to obtain professional evaluations of ear-nose-throat (ENT) infections from home safely. Coupling an ENT monitor with an app for telemedicine, families will be able to use the monitor to collect evidence that can be sent to the app and analyzed by a telemedicine provider and Remmie.ai to assist with accurate diagnosis of ENT infections. Remmie's hardware-enabled service revenue model targets B2B2C, selling through telemedicine companies to their customers in the first phase with one-time payment for the device and recurring revenue for telemedicine service.
Presenter: Jane Zhang
---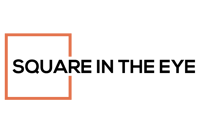 Square in the Eye- Therapeutic Product: Animated Eye Glasses. These glasses were created to train the brain of a patient to be comfortable making eye contact. Worn by a professional during a therapeutic session, the glasses stream preferred content into the lenses to attract the attention of a patient and draw the eyes upward. As the eye gaze stabilizes, the therapist can adjust the opacity from full to clear lenses. The therapist is able to clearly see out of the lens without obstruction (like a two-way mirror).
Presenter: Heidi Kershaw
---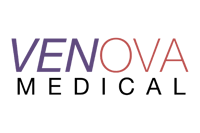 Venova Medical- Venova Medical, Inc., a privately held early-stage medical device company founded in 2018, is developing technology to simplify vascular access for patients requiring hemodialysis. Venova's first product, the PASportTM System, aims to improve patient access to a simple, non-surgical, normal-flow arteriovenous fistulas that can be performed as a clinic-based procedure by interventional nephrologists, radiologists and vascular surgeons.
Presenter: Erik van der Burg & Shant Vartanian
---
Learn more about LaunchPad here.
About Octane:
Octane convenes and enables the Southern California tech and medtech business ecosystem by connecting people, resources, and capital. We impact our community through LaunchPad, a top-performing accelerator, Octane Enterprise Solutions, a platform to provide companies capital and growth resources, Ignite Series, providing leading content, and Octane Foundation for Innovation, focused on furthering our mission while advancing diversity and inclusiveness. Learn more at octaneoc.org