January 6th, 2020, Aliso Viejo, CA. Octane, Southern California's leading accelerator announced today that they have refreshed their brand and updated their logo to coincide with the addition of Octane Enterprise Solutions (OES) and new conference, Aesthetics Technology Summit (ATS) to better reflect the mission and future of the organization.
Octane's new logo is composed of two overlapping orange circles that evoke the growth of the organization and the companies that have utilized Octane's LaunchPad Accelerator and OES platforms. The new logo also reflects the idea of circular networks overlapping and expanding to create a stronger business ecosystem for Southern California. As Octane continues to be a resource and touchpoint for all companies from startups to established enterprise companies, the updated logo is friendly, open, and approachable.

The refreshed visual brand and logo represents an evolution for Octane and also maintains the powerful legacy of the brand, utilizing its most recognizable aspect, Octane Orange. For Octane, orange represents both an action-oriented stance on their mission, but also a nod toward epicenter of the organization, Orange County, California.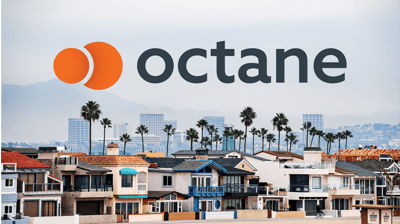 Cara Davidoff, Director of Marketing said, "We are thrilled to announce our refreshed logo. It represents our growth as an organization and our continued expansion into the Southern California Ecosystem". Senior Designer, Mallory Grimaud adds, "We believe that Octane's visual brand now better reflects its forward-looking mission and provides a stronger foundation for future growth."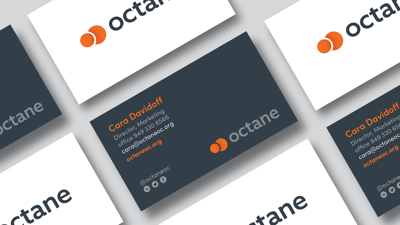 In addition, Octane has refreshed its signature event logos that include: Aesthetics Technology Summit, Tech Innovation Forum, Ophthalmology Technology Summit, High Tech Awards and MedTech Innovation Awards. LaunchPad, Octane Enterprise Solutions and Octane Foundation for Innovation also reflect this updated change. The website and all related materials have been refreshed to reflect consistent brand messaging to the community and beyond.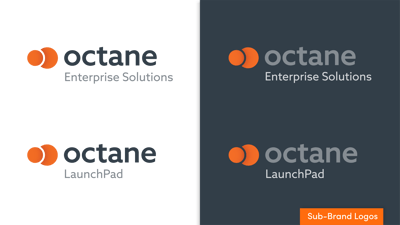 Octane will now spell its name as a proper noun, another change that was made as part of this update.
Octane looks forward to 2020 as it continues to grow and expand in the Orange County Ecosystem and beyond. With the ambitious mission of creating 55,000+ jobs in Southern California by 2030, the new visual brand unifies the organization's multi-faceted approach to achieving its goals.
About Octane:
Octane convenes and enables the Southern California technology and medical technology business ecosystem by connecting people, resources and capital. Our goal is to create 55,000+ high-value technology jobs in Southern California by 2030. We impact our community through LaunchPad, an industry leading accelerator, Enterprise Solutions, a new platform to provide companies capital and growth resources to accelerate job creation, Signature Events & Programs, and direct access to capital.